In the Quad Cities Courtesy Kia has been the leading the pack in customer satisfaction for many years.
We have been fortunate enough to employ great people with most working at Courtesy for years.  That is why we have won the Reader's Choice Award for Best New Car Dealership in the QC for seven years straight and have earned Kia's KDEP (Kia Kealer Excellence Program) many times including 2017.  In order to qualify as a KDEP certified dealer, a dealership must be surveyed at above national average in a number of different categories, including facility cleanliness, adherence to capacity standards, staffing and training requirements, and consistent sales and service process and procedures.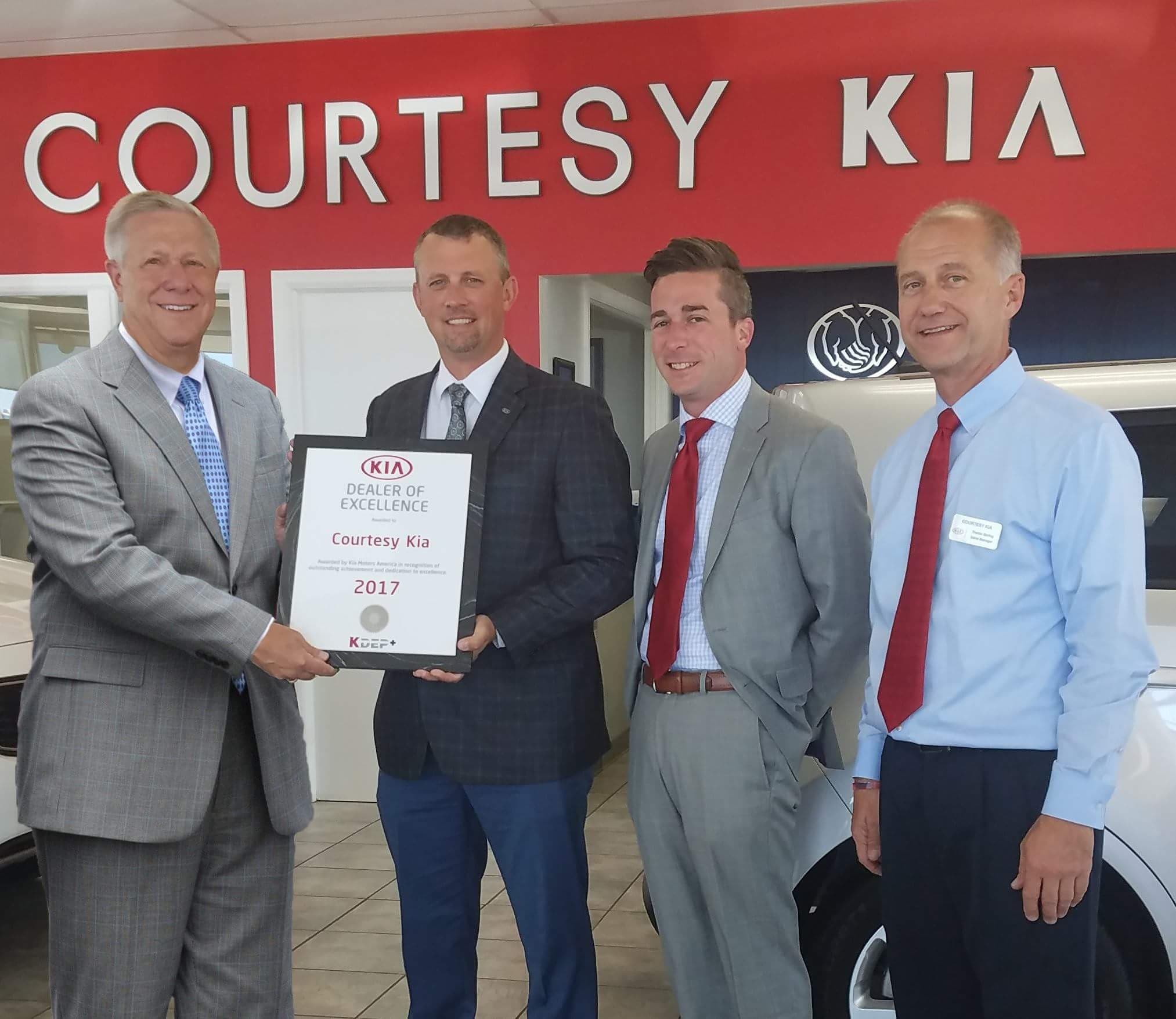 Owner Dale Zude, Kia District Manager Patrick Stich, Kia Regional Manager Nathan Rathow   & Courtesy Kia Manager Theron Maring
Here at Courtesy Kia we have a strong and committed sales staff with many years of experience satisfying our customers' needs. We hope that our site gives you all that you are looking for by providing an interactive tour of our new and used inventory, as well as allowing you to convenietly get a quote, schedule a service appointment, or apply for financing. 
We devote ourselves to assisting and serving our customers to the best of our ability. We update to the best of our ability keeping our website as accurate as possible with the most current prices and inventory. 
Please feel free to contact our staff at any time as we will be happy to assist you and answer any and all inquiries you may have in a timely manner.  We have served hundreds of customers from
East Moline
,
Bettendorf, Moline
&
Davenport
and we look forward to begin or continue doing business with you!